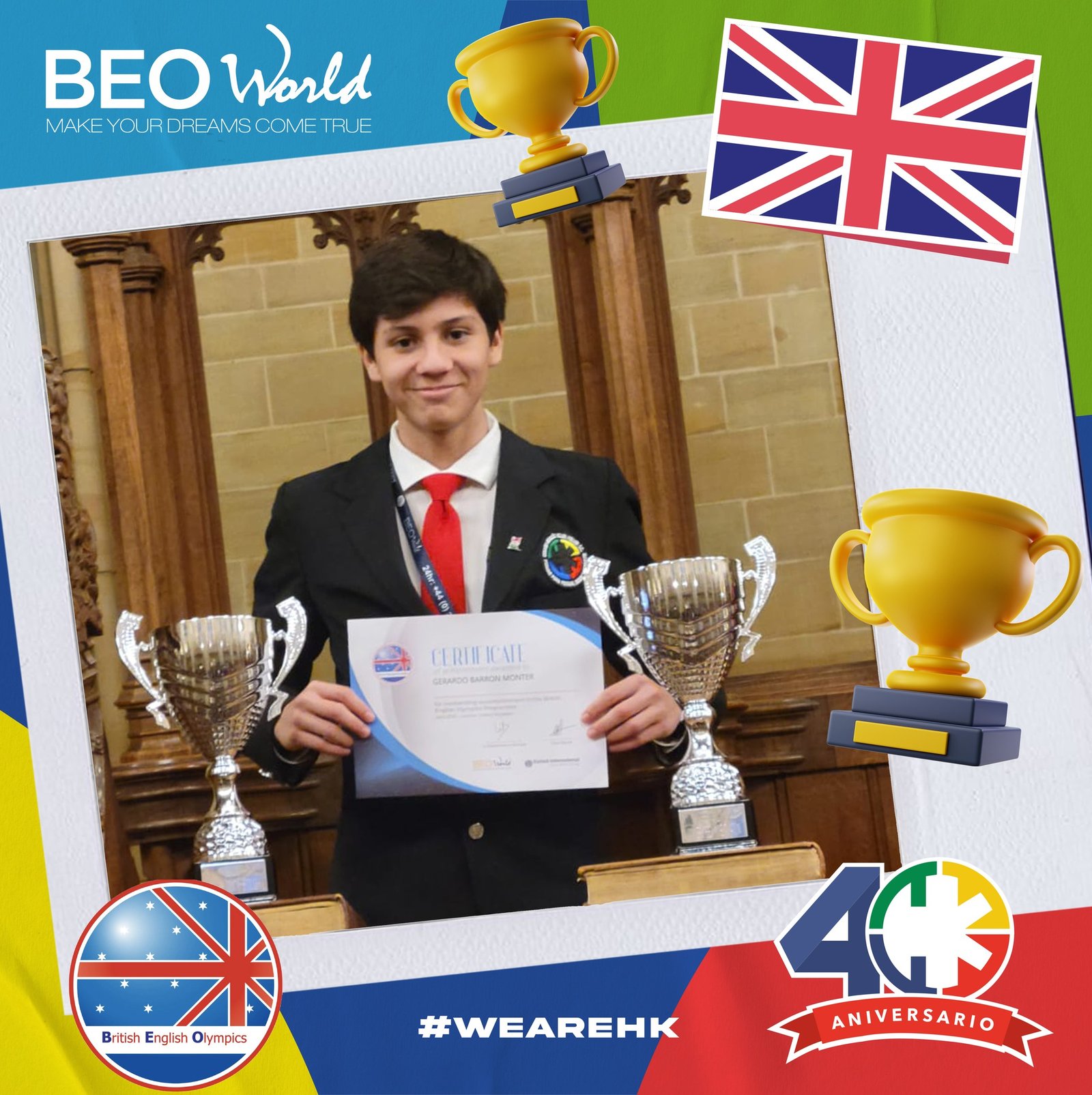 Gerardo Barrón Monter "Experiencias BEO"
Última actualización el jueves, 20 de julio de 2023 20:10
If I could summarize BEO in one word I would say "extraordinary".


This journey started when I decided to go. In Mexico we started working in the different presentations for the competitions such as investigation, country, spotlight, improvisation, debate, a cappella song and drama festival.


We worked really hard in our presentations researching doing surveys, rehearsing, and improving day by day. Finally after a 12hr travel an airplane we are in the UK staff members from BEO received us at the airport, then we took a bus to our campus assigned "Lancing College" .


There we met a lot of people from all around the world.


We learn about de culture of our amazing friends from Brazil, Malaysia, Argentina, Colombia, Venezuela, Puerto Rico and Portugal.


Between competitions we had activities where we could socialize with other kids and had fun, we even had disco nights to relax.


We also visited a lot of places in the UK like London, Brighton and Oxford.


In my opinion I would definitely recommend this experience and if I had the opportunity I would repeat it.